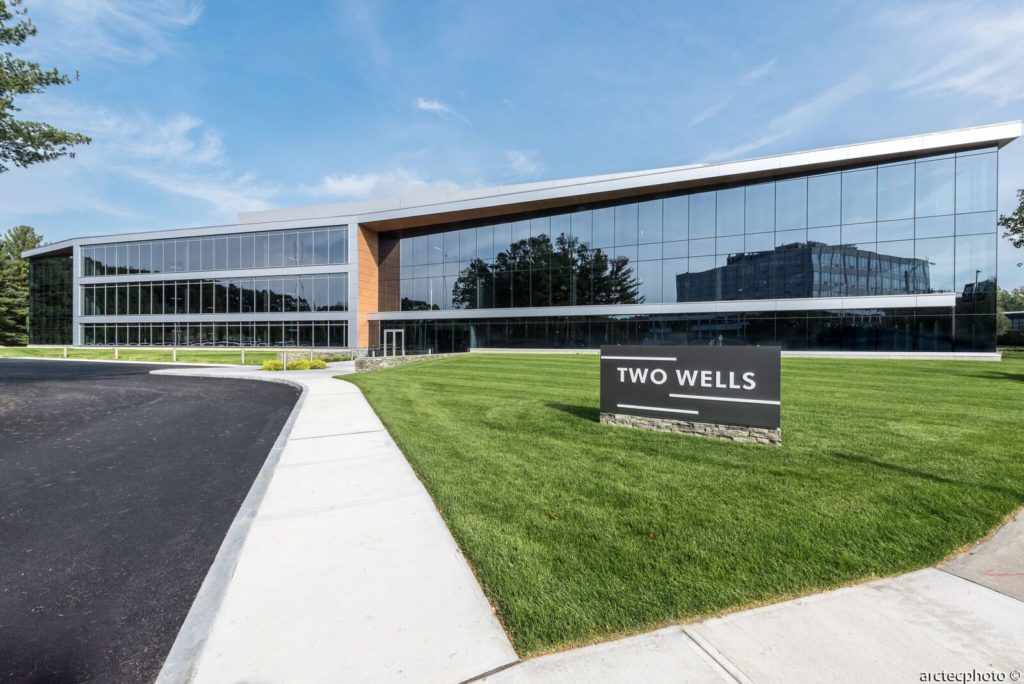 Two Wells Avenue: a great opportunity with excellent access and a natural campus environment. Brand-new Class-A space!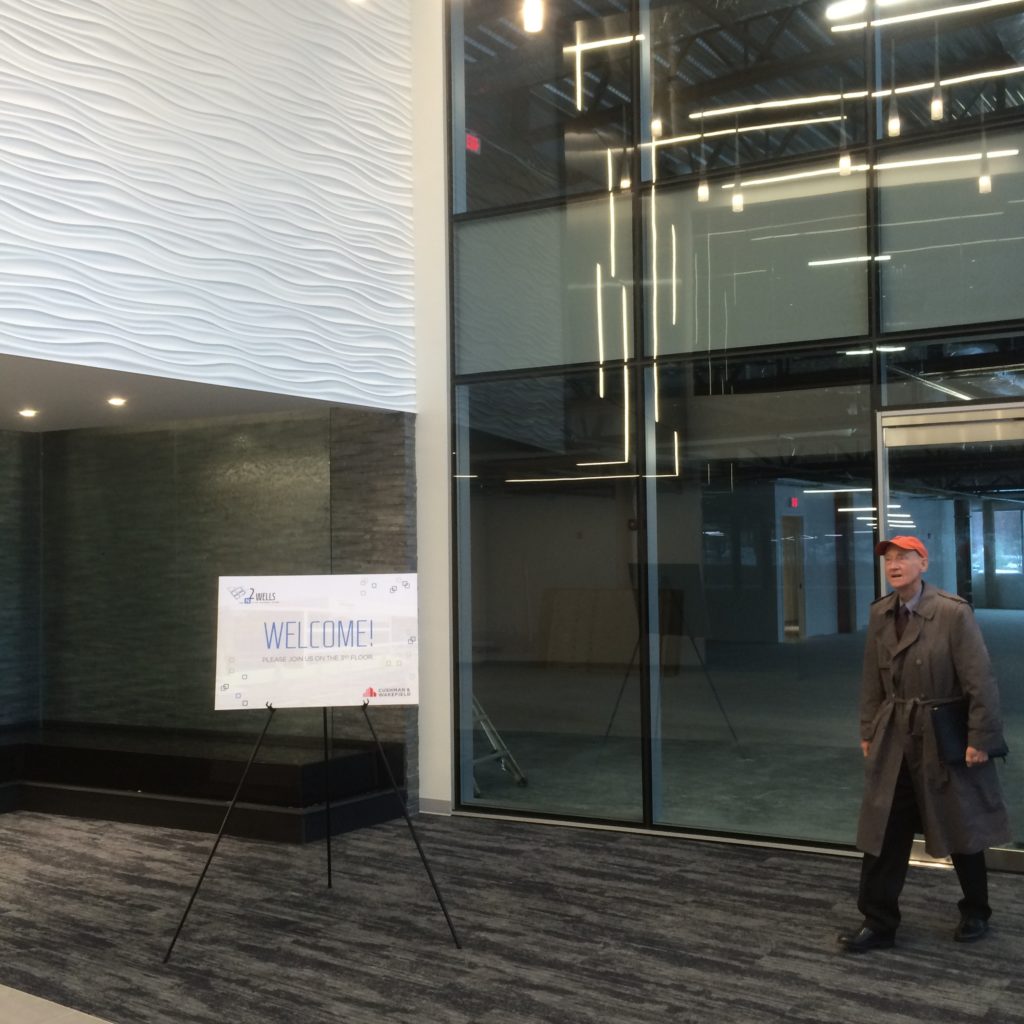 We attended an open house at this brand-new on-spec property in Needham this morning, put on by listing brokers Cushman & Wakefield. Duncan Gratton was the lead broker, but we also met with Hunter Emerson (also a CB Commercial alumnus with Bruce Lee) who is the owner's rep on the project.
The facility has 102,510 sf of available space on three floors, with 3.5/1000 parking ration in a beautiful suburban setting. It is just minutes from Rt. 128/I-95 at the Kendrick Street Bridge (exit 19A from the north, exit 18 from the south).  A "grab-n-go" food vendor will be locating in the main lobby. Space is ready for fit-out!
Dozens of restaurant and retail options are within a few minutes of the site. Local tenant neighbors include Trip Advisor, NECN, WB, Panera (Corporate), EMC and other national brands. It is minutes down the highway from I-90 and the office areas of Waltham and Burlington. The site is connected to nearby natural areas, including the Charles River, by walking trail.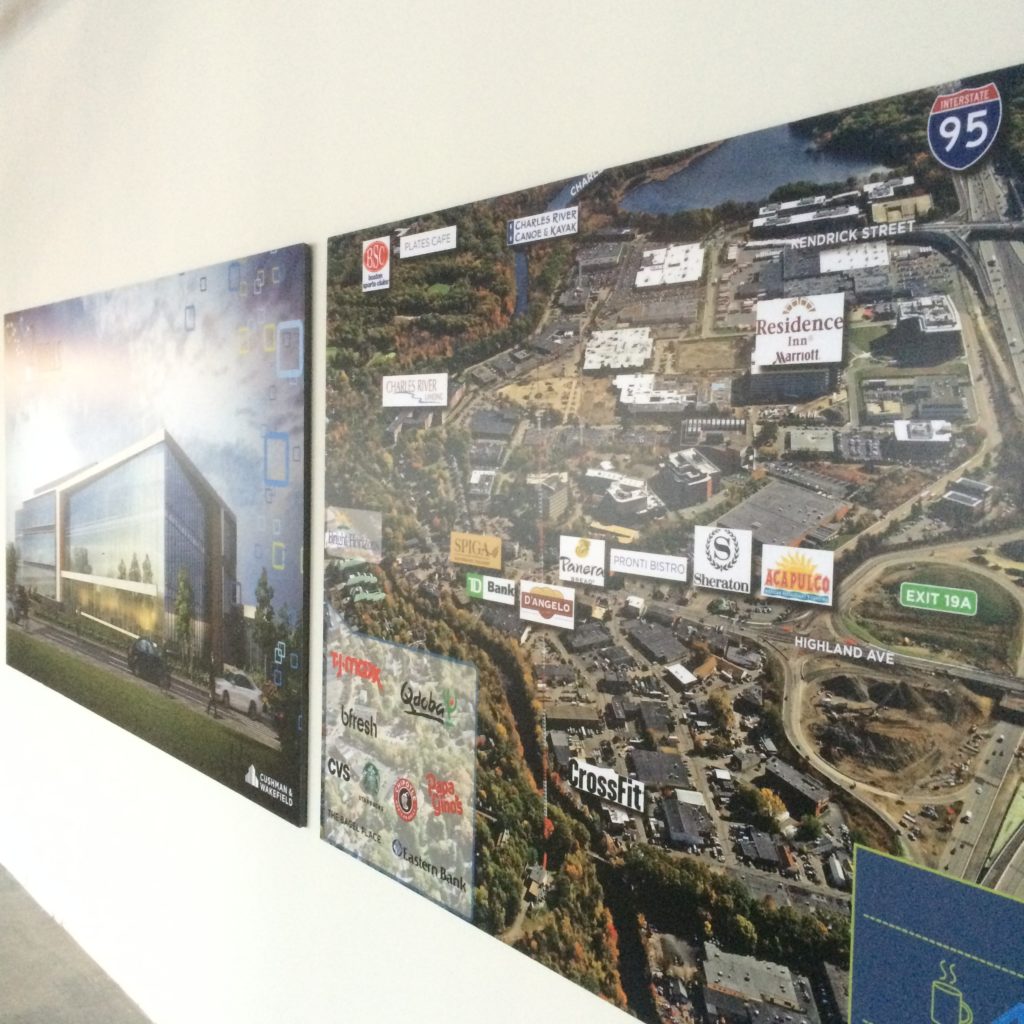 Please let us know if you'd be interested in seeing how your company could fit into this great building. Office plates from 13,000 to an entire 35,000 sf floor are currently available. Call us today at 781 290 8101!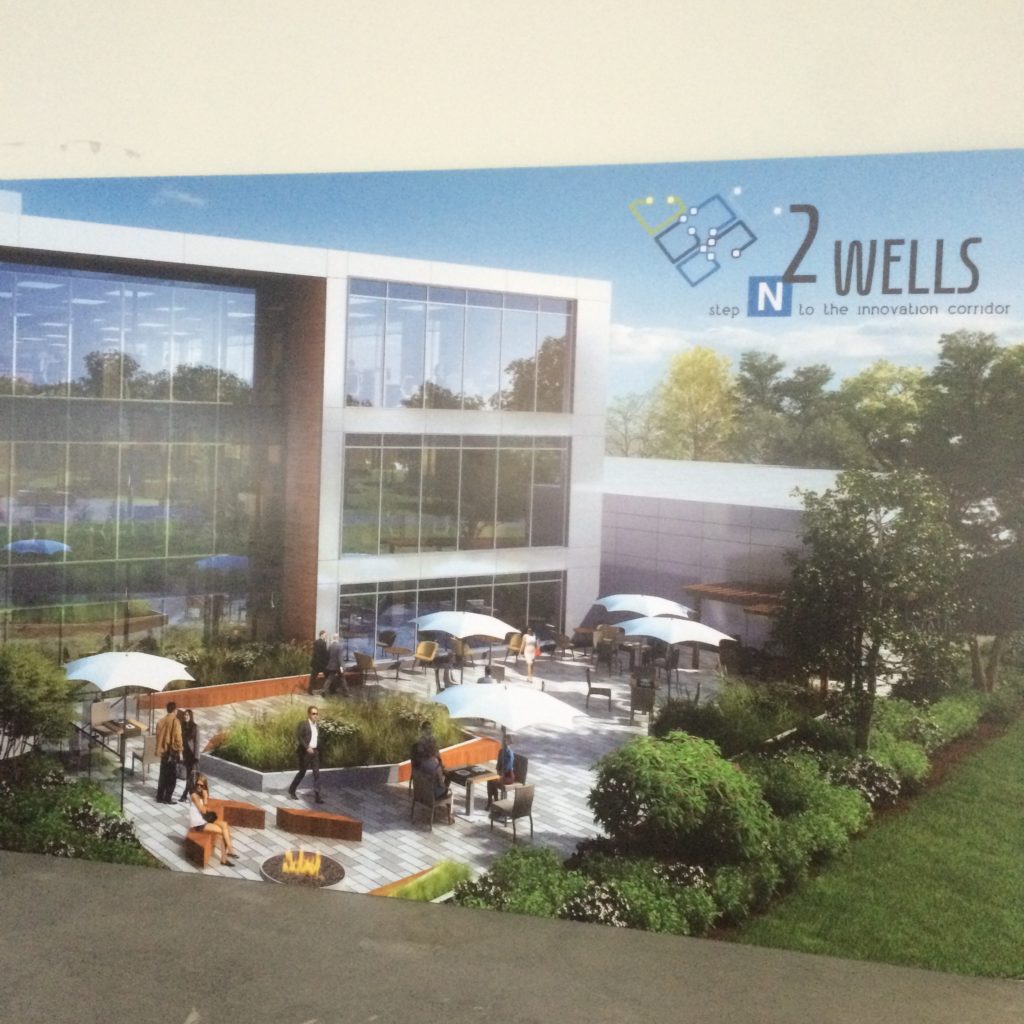 They even bring nature into the lobby with this great water feature: