Lee Partners supported Energid Technologies Corporation who leased 3,698 sq ft of office and research space for 5 years at 213 Burlington Road.  This is a photo from a recent space planning session. CEO Neil Tardella, President & CTO James English, T3 Advisors Broker Colin Whitney, Building owner Kevin Curran; Architect Mike Hallor.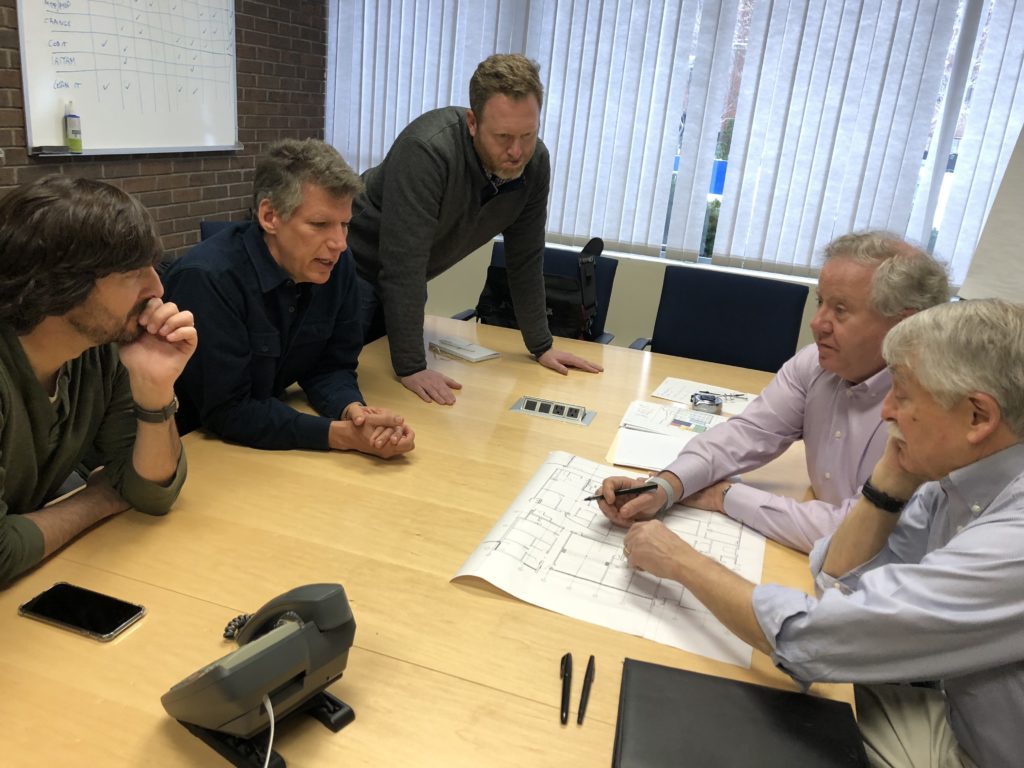 Energid Technologies develops advanced real-time adaptive motion control software for robotics.  CEO Neil Tardella and President & CTO James English were very impressed with the existing floor plan layout for the space a 213 Burlington Road – to include semi-direct access to the building loading dock that would allow for delivery and delivery of robotic equipment.  
In addition, the space has direct access from the parking areas and a dedicated entrance way allowing for excellent tenant exterior signage. High ceiling height and lots of natural light was an added bonus to the space. In addition, 213 Burlington Road afforded access to on-site restaurants flat bread pizza, Bamboo restaurant, Panera Bread, and The Melting Pot.  With ample parking and outstanding property management the new Energid office location is an ideal fit for the company.

Energid was represented by Colin Whitney of T3 Advisors and the landlord, CMT Realty, by Bruce Lee of Lee Partners of New England.