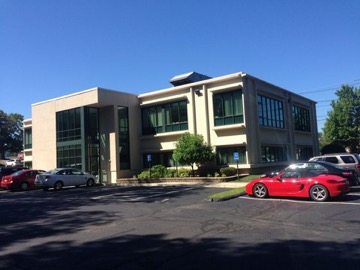 Lee Partners represented Tom Fulchino of G.F. Properties, LLC in the successful sale of his 13,000 sq ft class B office building located at 155 Middlesex Turnpike, Burlington, MA in January 2017.
The sale was completed to the technology company Ovitas, Inc. The company had been leasing space at 60 Mall Road in Burlington, MA when they decided to make an offer to purchase 155 Middlesex Turnpike. Fortunately for Ovitas they were successful in purchasing the building.
Bruce Lee of Lee Partners was the exclusive sales agent for the property and within 45 days was able to obtain 12 written offers to purchase the building for the owner. The marketing program was so successful that a sales sign did not need to be posted on the property advertising its availability.
Officially G.F. Properties, LLC was the seller and Ovitas, Inc the buyer. Joel Aho of O'Brian Commercial Properties, Inc represented Ovitas, Inc. Tibor Tscheke, Managing Director of Ovitas, Inc. was the key contact at Ovitas throughout the sale/purchase process.
Bruce Lee tapped into his extensive connections in the industry and marketed directly to many potential buyers during the marketing program and kept the lines of communication wide open with all throughout the sale process.