Boston is a hotbed for the innovation economy. We have start-ups working to disrupt biotech, robotics, pharmaceuticals, and online retail. It is a real ecosystem, stemming from the major research institutions centered in the Boston-Cambridge area.
Many start-ups are spin-offs from research labs. Lee Partners has worked with many. We help small founding teams find the right office or R&D space to work out of. We've done this many times. It's great to work with visionaries and super-smart people who are dedicated to solving deeply technical problems. As they scale, we can help them grow by providing guidance for the real estate decisions side of their operations.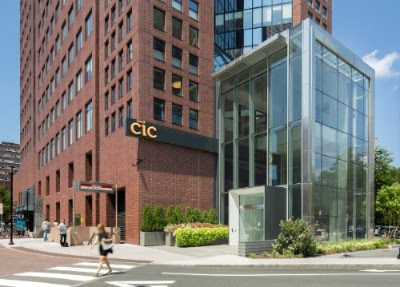 We also partner with some places that are natural locations for these small teams to work out of. One is the CIC – formerly the Cambridge Innovation Center. They have a lot of co-working space and small office suites. Below are the "phone booth" spaces. The offices are larger!
This month they called our attention to a few places that might be of interest to our client community. They have a suite at 245 Main St, Cambridge, in the heart of Kendall Square, which can accommodate 16-30 people w/ 4 en-suite offices and lots of open space. It costs a pretty penny, but it includes all the amenities of the fully-staffed and serviced CIC space. It is literally plug-and-play, and it's impressive.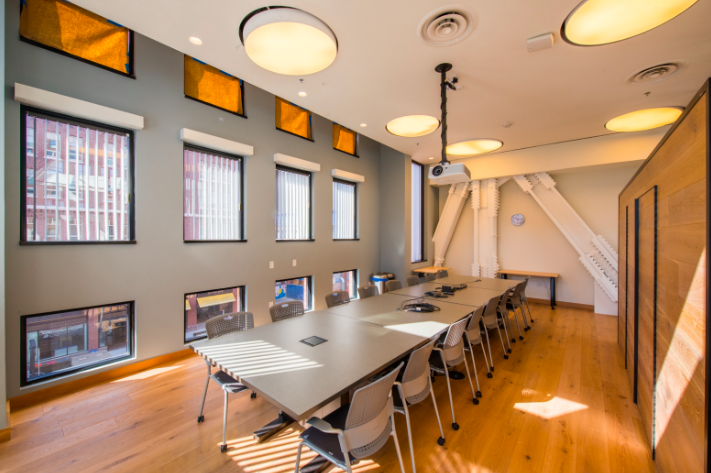 Also in the CIC family is a space at 50 Milk Street, in the heart of the financial district in downtown Boston. This facility has many small businesses getting work done in a seamless fashion. It is close to everything and right on both the Red Line and the Orange Line. A short walk to the Aquarium where you can watch the seals (and tourists)!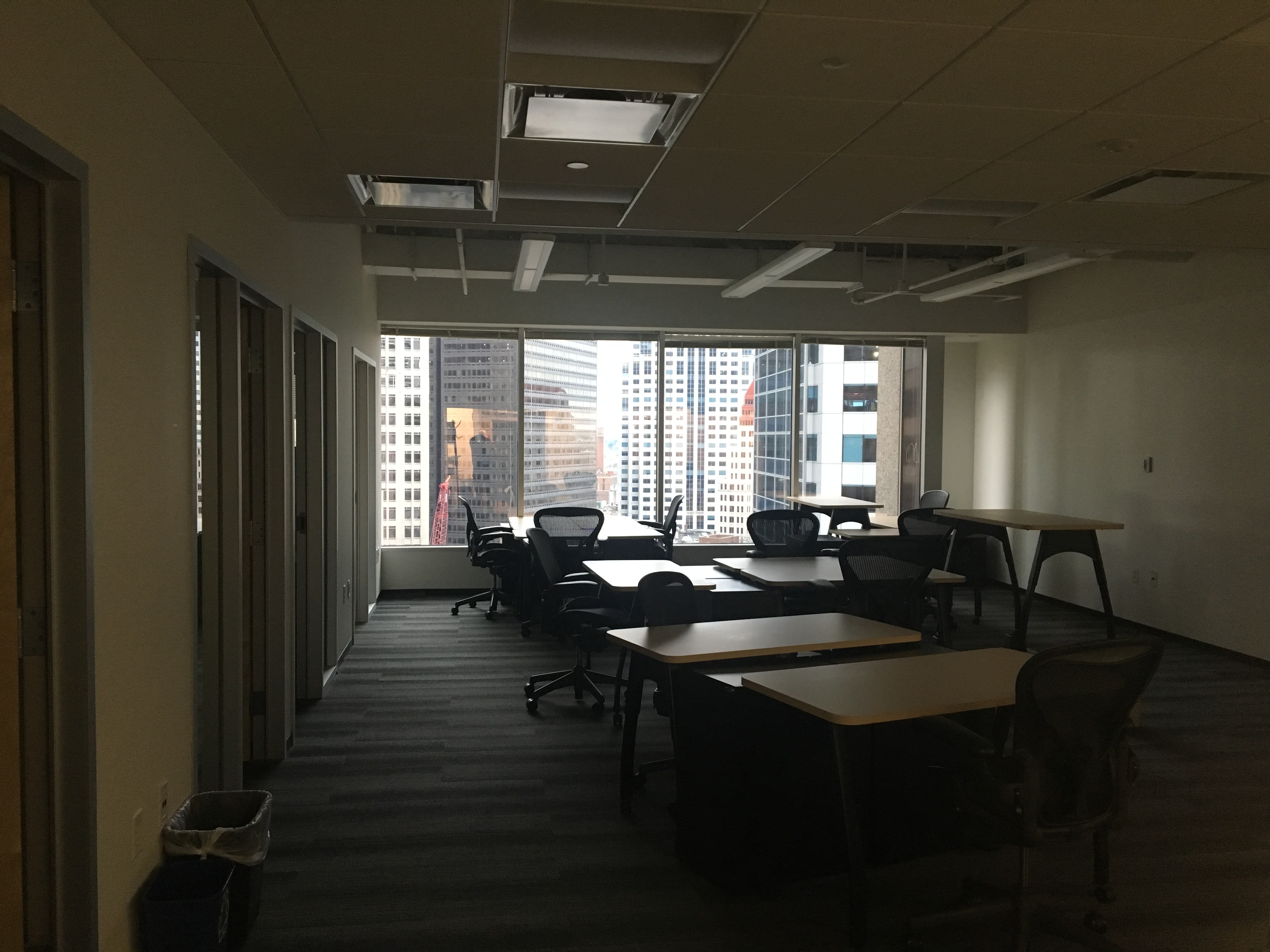 This suite has room for 15-20 people and has great views to the south through downtown Boston. On the 18th floor of the facility, it puts you in direct contact with other tech firms, legal practices, social enterprises and others working to make a difference.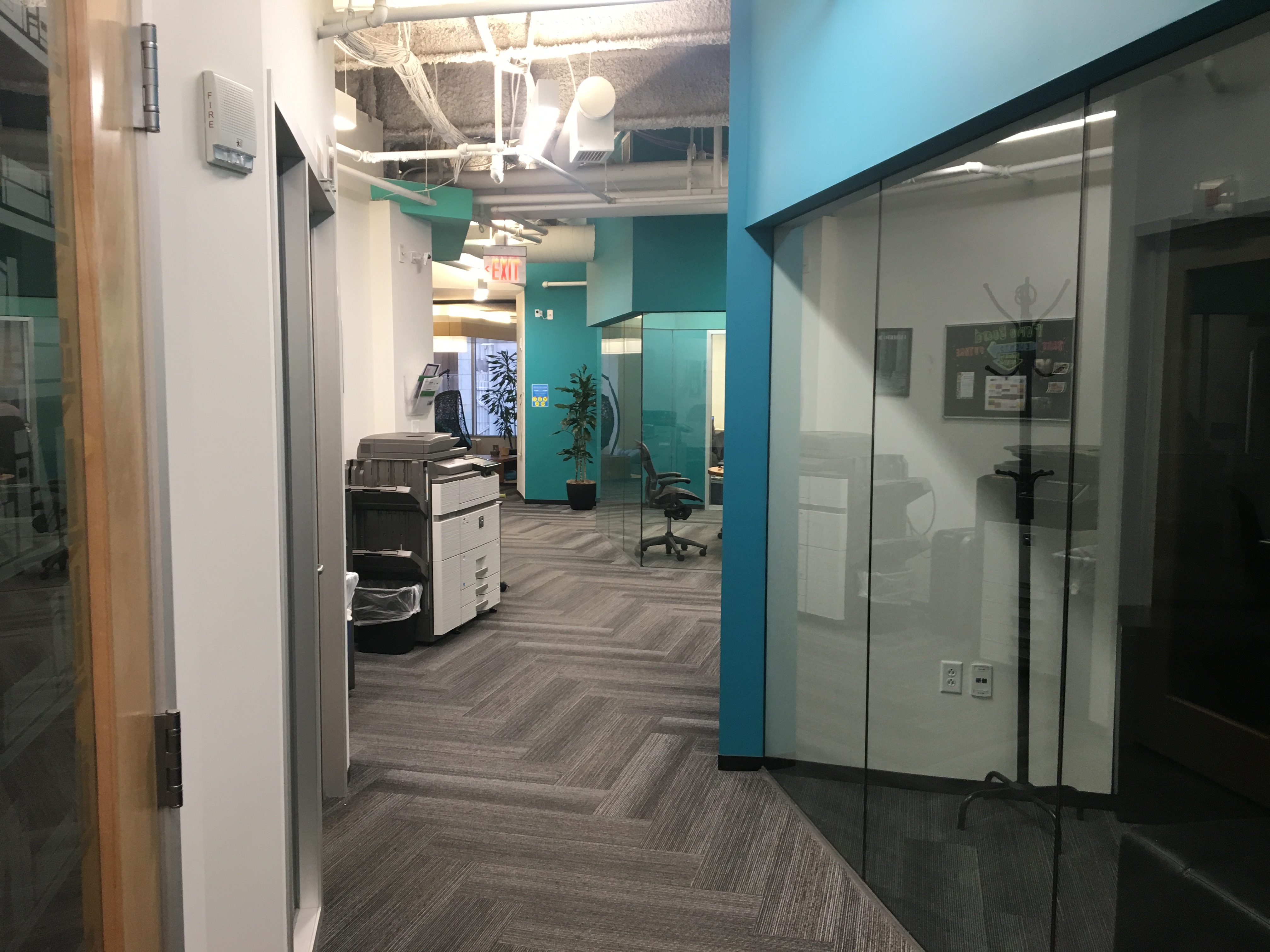 The design is exciting and stimulating, and the on-site staff are super helpful. There are always a ton of snacks and a "wall of tea" to choose from to keep your creative juices flowing. You can just focus on your product or service.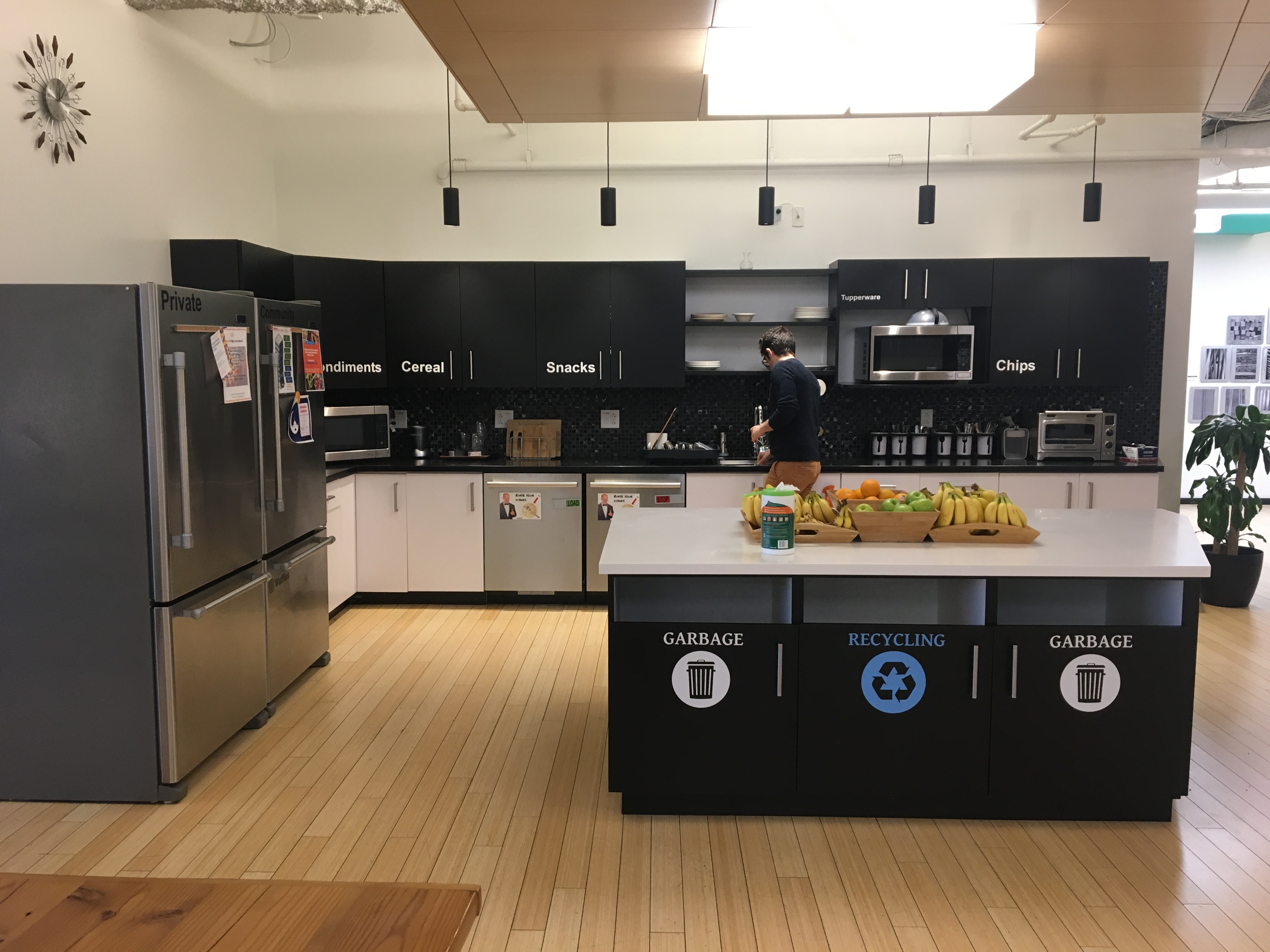 Let us know if you'd be interested in taking a look at these spaces. We can help you evaluate if the services are worth the cost for you. From our experience, many startups need to focus on their business 100%. The serviced office can be just right. And when you outgrow these "nursery spaces," we will be right there with you to help you find the next great place for your business to thrive.