By Bruce Lee
Over the last 10 days I attended Four (4) Brokerage open houses in the Boston Suburban Boston Office Market. This was an unusual occurance to have multiple open houses during the middle of June. Outreaches to the brokerage community typically occur when a building changes ownership or when a significant upgrade is completed.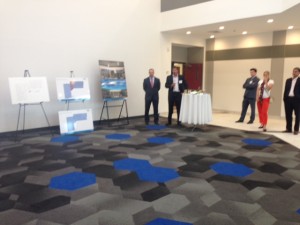 The four open houses took place at 805 Middlesex Turnpike, Billerica; Concord Green office park in Concord; 35 Nagog Park in Acton, and 110 Canal Street in Lowell. At these open houses active commercial brokers from competitive brokerage firms are invited to tour the available office space, listen to a marketing plan for each building, be updated on new and future building amenities, and meet the current owner/landlords for each property. In addition the offering lease rates and tenant incentives are reviewed.
The overall objective for these events is to re aquaint the brokerage community to the space offered and thereby increase prospective tenant tours to the buildings – specifically to have brokers include these buildings in their surveys for clients and onto their client tenant tour schedules. In this market it is very rare for a tenant to lease space in a new building without first taking a tour of the space.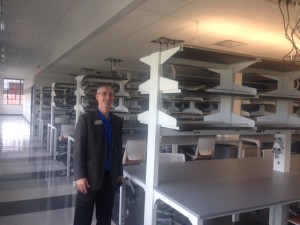 Tenants who are in the market to consider new office space are only actively considering space options every few years – so they rely of trusted advisors –commercial brokers – to listen to their needs and then propose alternatives for review. In a sense these brokers hold the "keys" to what buildings are to be considered by their clients.
The Tenant client benefits from a broker who is more familiar with current market conditions and the ability of Landlords to meet commitment deadlines. These open houses are an avenue for property owners to reveal their product, their track record of performance, their pricing, and their competency to increase broker trust in their capabilities.
Open house Reviews:
805 Middlesex Turnpike, Billerica, MA